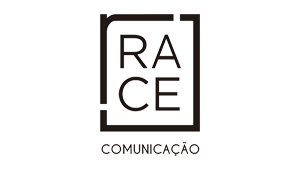 Race Communications is a multidisciplinary corporate communications and Public Relations agency in Brazil focused on media relations, influencers and digital marketing, building and strengthening reputations through relationship and engagement strategies. We serve organizations of all sizes and industries in a seamless and flexible manner, adapting to the clients' needs and always focusing on concrete results.
We have extensive experience in working with international and multinational companies and are specialists in managing communication strategies for international organizations in Brazil, as well as for Brazilian organizations abroad.
Overview
The agency was established in 1999 and has since 2005 been under the direction of Rogério Artoni, an award winning PR executive who in 2016 and 2017 was listed by PRWeek in The Global Power Book among the 350 most influential PR professionals in the world.
Race Communications has offices in São Paulo, Rio de Janeiro and Goiás and features a highly-qualified and diverse team of journalists, communications – and advertising professionals with considerable international experience. The team works with strategic corporate communications solutions in an integrated manner to impact and engage stakeholders – media professionals, online influencers, employees, the community, end consumers, and others.
PRGN partner in São Paulo (Brazil): race.agency