Industrie-Contact celebrates 20 years of PRGN membership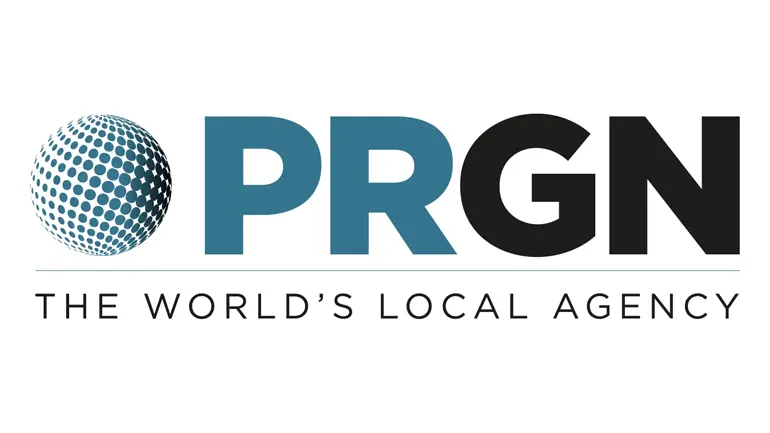 Joining the Public Relations Global Network was one of the best decisions in the agency's history
Looking back on Industrie-Contact's agency history since 1979, the year 2002 was one of the agency's most important, as the agency joined the Public Relations Global Network in Paris. An interview with Uwe Schmidt, Managing Partner, who drove the agency's internationalization at the time.
How did it come about that IC wanted to become more international?
As early as the late 1990s, IC had begun to look for partners in Europe so that it could offer existing clients the implementation of PR services outside Germany's borders. The client at the time, Beiersdorf, had also expressed a concrete interest in services in Great Britain, Italy and Spain. The preliminary research for suitable agencies led me to Milan, Barcelona and London. We didn't find anyone in Milan and Barcelona at the time, but in London I visited the agency Peter Sawell & Partner Ltd., with whom not only the service portfolio and the chemistry matched, but also the will to continue growing together internationally.
What happened next?
Peter Sawell was a friend of PR pro Tony Hardingham, a Brit who had run agencies in both Australia and France. And Tony had a connection to a US agency in Florida, which in turn had formed its own American PR network called The Phoenix Network in 1992 with several other US agencies. And this is where things fall into place.
What do you mean?
Since the Phoenix Network wanted to expand into Europe, they had already taken the first step with Tony Hardingham's agency in Paris. Tony next asked Peter if he wanted to join with his agency as well and if Peter knew of another good agency in Germany. Since Peter and I had met shortly before, he recommended us. So, it came to the joint presentation in Paris in April 2002 and the resulting admission to the Phoenix Network, which was renamed the Public Relations Global Network – PRGN for short – due to the internationalization in Paris.
What impact has membership had on IC and how has the network continued to develop?
Membership was a significant step for us. From then on, it enabled us to offer our own services in three core European countries as well as in the USA. This quickly led to a plan to expand beyond the four countries. That's why the American and European agencies started looking for additional partners. Together, we laid the foundation for what is now one of the world's most powerful owner-operated agency networks, with around 20 agencies each in Europe and the U.S., and ten more in Latin America, South Africa, the Middle East and Asia.
How did IC get involved with PRGN?
After joining in 2002, we immediately hosted the PRGN conference in Hamburg in 2003. We also spent a day in Berlin at the Reichstag building, where we listened to a lecture on German foreign policy by Volker Rühe, Germany's defense minister from 1992 to 1998, for example.
But the absolute highlight, especially for our American partners, was the lunch in the Parliamentarian restaurant, when then former Chancellor Gerhard Schröder and his wife Doris Schröder-Köpf sat down right next to our table. That would never have been possible in Washington for security reasons.
Personally, I was active in several committees from the very beginning. In 2014/15, I was elected President. In 2015/16 I served as Head of Advisory Board and in 2019/20 as Vice President EMEA.
What are the PRGN Awards?
The PRGN Awards are presented each year at the fall conference. Agencies compete in several categories for gold, silver and bronze. There is a lot of ambition to win something. But the competition is also very strong. In 2020, we won 2 x gold, 1 x silver and 1 x bronze. In 2021, it was 1 gold, 2 x silver and 1 x bronze. We are very proud of that.
Why was the membership so worth it for IC?
For several respects. We are constantly in close exchange with PR experts around the globe. We can exchange ideas on current topics, for example in communications, and continue our education together without being in a competitive relationship with each other. That's very enjoyable and moves us all forward.
Have you also been able to win business from the network?
Yes, all these years. We are constantly working with one or another partner agency on projects. Sometimes we are the lead agency, sometimes we are led by another agency. These can be bilateral projects, but also those where several agencies are involved.
Who was your first networking client?
That was pick-by-voice pioneer Vocollect, who came to us through our partner agency in Pittsburgh a year after we became a PRGN member. We have had the privilege of serving this client for eleven years without interruption.
What do you see as the biggest advantage of being a member of a global network?
We have simply become better at our work through the exchange and joint projects. We have also made many friends around the world. Especially in difficult economic times like these, we help each other a lot through constant exchange and tips. Joining PRGN was definitely one of the best decisions in our agency history.
About Public Relations Global Network (PRGN)
PRGN is one of the world's largest networks of independent public relations agencies, with approximately 1,000 professionals in 55 locations in 33 countries. PRGN partners are independent, owner-managed public relations and marketing communications firms that share expertise and resources to deliver comprehensive communications strategies to clients around the world. In Germany, Industrie-Contact AG (B2C & B2B) from Hamburg and cometis AG (Investor Relations) from Wiesbaden are members of the network.