Applying correctly for media jobs / communicators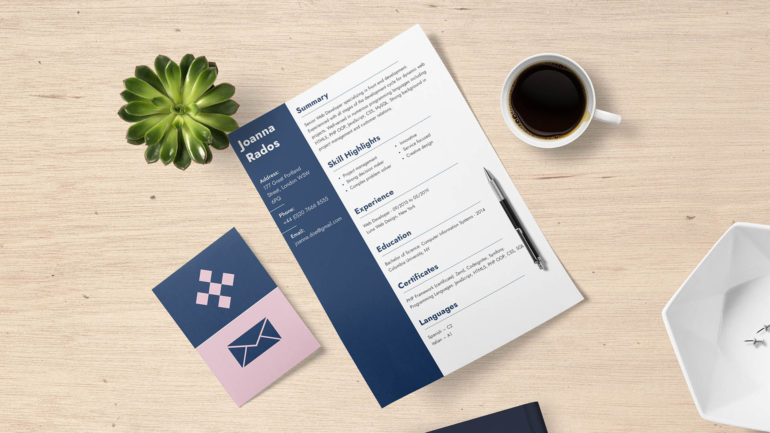 10 job application tips
Do you need a new challenge and want to convince your future employer of you? Pay attention to the criteria according to which employees are selected in companies.
The following 10 tips will help you to apply successfully for a new position:
Where do you want to go?


First of all, be clear about what you want to apply for! For an internship, a part- or full-time position, as a freelancer for a single project or perhaps a long-time collaboration, and offer your labor accordingly!

Be creative in your cover letter


Do not use phrases, platitudes or text modules, but try to make it original. Include something personal and try to give yourself an individual profile. If you are applying on the basis of a recommendation, refer to it in your cover letter!

Include a nice gimmick in your application


Stand out from the crowd of applications and make your mark! You can spice up our application with an original gimmick, such as a podcast, a video, or an attention-grabbing layout/design.

Obtain information about the company!


In your cover letter, you should already show why you are applying to this company. To do this, find out in advance all about the company, its clients and its structure. This will also help you to score points in the interview!

What do you have to offer?


Compare the company profile with our skills and sell yourself accordingly: If you already have social media experience, run your own blog or podcast, and have contributed to audio or video productions – then be sure to mention this in your application! Hobbies are only of interest if they are directly or indirectly related to the area of responsibility or the main topics of the company.

Do you have any questions about the company?


Questions that you didn't find sufficient answers to during your company research on the Internet and social media should be written down on a piece of paper and asked during the interview. This is the only way to get a clear picture of your future employer.

Be authentic


Try to be yourself in the interview. Not too excited or shy – be open and honest. And look your interviewer in the face. If you are not yourself, your interviewer will usually notice.

Actively use social media


You can certainly make a good impression with an up-to-date LinkedIn profile and Twitter account. This also applies to practical social media projects, e.g. if you already manage a Facebook or Instagram channel for a smaller company, e.g. that of a friend.

Stick to appointments


Appointments are binding. This applies not only to your future employer, but also to you. If you cannot keep an appointment for an interview, please cancel it in time (with a reason) and ask for an alternative. And be on time: the academic quarter only applies to universities!

Beware of video interviews


In the period of Covid, interviews via Skype or Zoom are not uncommon. The classic rules apply here as well: Maintain eye contact and pay attention to gestures, facial expressions and body posture. Find out about the company's dress code and wear an appropriate outfit – just as you would in a personal interview. If you are in your student dorm, check beforehand what it looks like in the background. You should also check beforehand with a trusted person whether your Skype version is up to date, the network is in order and the sound is understandable. Better safe than sorry!
We wish you good luck!